Cristina Palmer, Central Eurasian Studies, Graduate Student
When I decided I was going to use my summer to start learning Kazakh, it seemed like the perfect excuse to go back to Kazakhstan. Having previously spent time in Almaty and Astana, I wanted to try somewhere new. When our Kazakh FLTA suggested a language school in her home town of Karaganda, I went for it!
Exploring the leafy maze of backstreets and backyards of the city was not entirely dissimilar to the daily experience of stumbling through the new and unfamiliar sounds and endings of the Kazakh language: lots of surprises and easy to get lost (thank goodness for teachers and maps). Despite the fact that several people had informed me that no one speaks Kazakh in Karaganda, I heard plenty of Kazakh being spoken on the street and was even able to put my very basic vocabulary to use at my local fruit and vegetable market.
I think my favorite discovery in Karaganda was the story of Appak Baizhanov, the young shepherd boy who in the early 19th century supposedly became the first to discover coal in the region. Looking after his sheep one day (so the story goes) he came across curious black stones which, when tossed carelessly onto the fire, began to burn. The shepherd boy took his find back to the head of his village, and coalmining in Kazakhstan was born. A visit to the Mine Museum at the mining college in Maikuduk (incidentally, boxer Gennady Golovkin's hometown!) provided a fascinating glimpse into this underground world on which Karaganda was built. It is hard to forget as you explore its streets and alleys that much of the actual building was carried out using forced labor—a darker side of the city's history that can be uncovered at the excellent Karlag Musuem, about an hour's drive from Karaganda.
Despite all the distractions (and a fair bit of Russian practice too), when I got back to Bloomington, I somehow managed to pass the placement test for intermediate Kazakh. So the adventure paid off!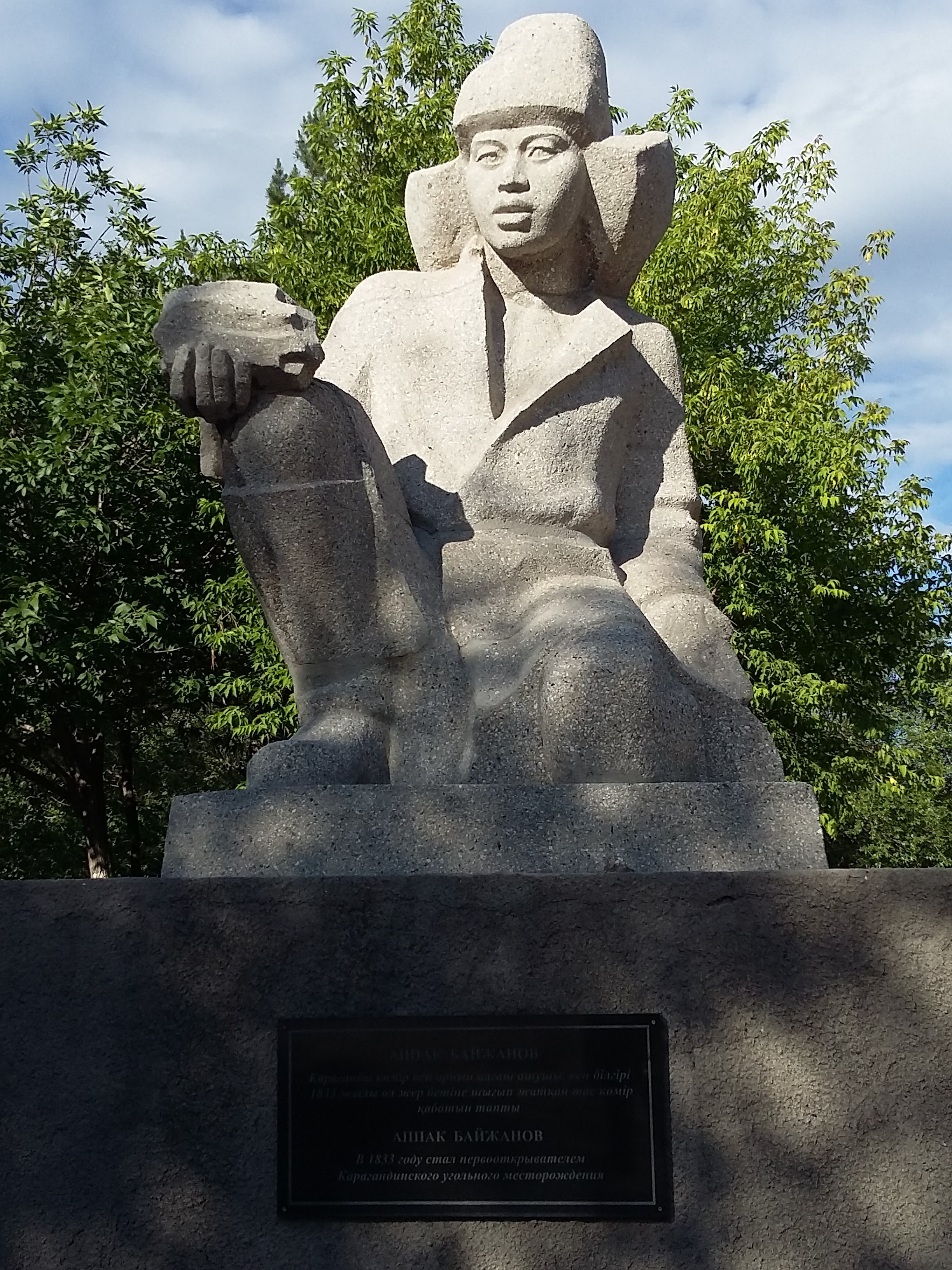 Statue of Appak Baizhanov, Karaganda